Why Blue Sky /
These are the reasons you should choose Us.

We Protect your Home
Blue Sky uses ladder mitts and mats to protect your walls and floors from scratches, dents, or dings. We also use tarps and shoe covers while working in your home to avoid stains on your carpets. Blue Sky has a very high regard for your homes landscaping and will make every effort possible to keep your trees, flowers, gardens, plants, etc…in the same condition they were before we started working. Blue Sky is an environmentally conscious company that only uses chemicals that are "Green" approved and safe to use around your family, pets, and glass. Blue Sky uses state-of-the-art equipment to ensure safety and quality work from our employees. Blue Sky is fully insured and bonded to make certain that your property is legally protected from any mishaps that may occur while we are working on your property.
We Collect Feedback and use it!
Since our early beginnings we have always sent a comment card to our customers after we have completed the job to rate our company and get valuable feedback on how to improve. Here are just a few of the comments that were mailed back to us in 2012. We have hundreds more, just can't fit them all in.
We care about our customers and work to earn your trust. Call anytime for a free no obligation quote.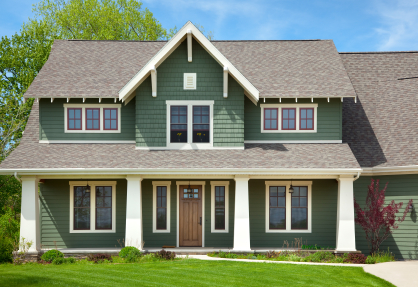 What people are saying..
Blue Sky Window Cleaners is the best window cleaning company that we have ever used. –Millie, Denver
Your cleaner was fabulous! I was going to call you to praise her. Your company was recommended to me and I will recommend it too! -Leigh, Denver
Your cleaners were great we enjoyed having them in our home. –Victoria, Denver
Your cleaner could not have been nicer or more helpful. I would recommend your company to anybody. –Sandi, Littleton
Your cleaner was super nice and helpful. We enjoyed having him here and he was great at what he did. We really appreciate your company's philosophy. –Cherie, Denver
Your cleaners were polite, pleasant, efficient and enjoyable. -Kathleen, Denver
Your cleaner was very nice and detailed. It was a pleasure to have him clean my windows. –Colleen, Aurora
Your company did a great job always! I recommend you often. –Kelly, Denver
I was very impressed with your cleaner's professionalism and friendliness. –Michelle, Littleton
Excellent follow-up after I reported that one window was not cleaned. –Mary, Centennial
Your cleaners were very polite, came right on time and did a great job. –Michael, Denver
Your cleaners were awesome, personable, and the service was great as always. –Caron, Morrison
I have used your company for 30 years and I always recommend you. –Lynn, Aurora
Your cleaners were courteous, quiet and caused very little disruption. –Joan, Castle Rock
We have already referred your company to (3) neighbors. –Julie, Denver
Your Cleaners were very nice young men-good experience. We will definitely call you again. –Mardee, Parker
Also see certified reviews on Yelp here