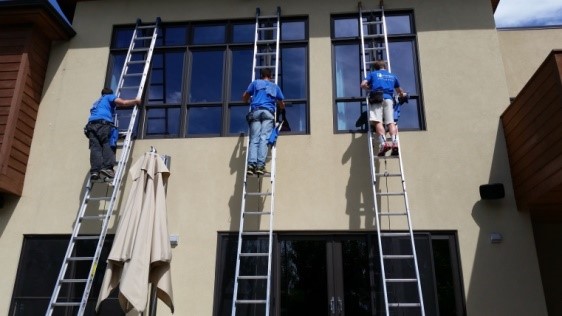 Window Cleaning
We clean both interior and exterior windows by hand using ladders, a variety of cleaning formulas, advanced squeegeeing techniques, and a few touch-up methods to get your windows sparkling clean. Once the window is cleaned, we will wipe off the window sill and remove any cobwebs from around the window frame.  In certain situations, it is best to clean some windows with a water fed pole system.  It is the modern method of cleaning windows and most window cleaning companies are using them now.  It combines purified water with a telescopic pole and brush.  Essentially, hose water goes through our highly advanced water filtration system.  The system pushes purified water through a telescoping pole to the windows.  The cleaner systematically agitates the pole and brush system across the glass surface.  Once the cleaning process is finished, the cleaner rinses the window and the water will dry spot free because of the purified water.  It is an amazing tool!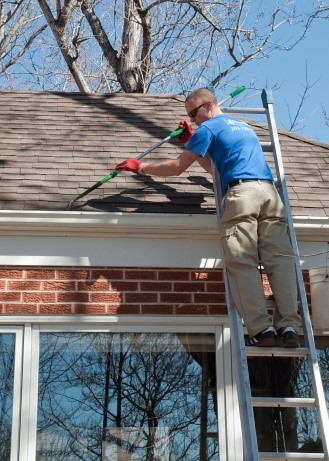 Gutter Cleaning
We clean all gutters by hand.  We scoop the debris out and put it into a bucket attached to the gutter.  Once the channels are cleared, we snake each downspout with a specialized plumber's tool.  We then run water through the downspouts ensuring that they are functioning properly.  We then clean up any debris that we dropped.  All the gutter debris is taken from your property so you don't have to deal with hauling many heavy bags out to the trash. If you have gutter guards, we can remove them and clean the channels out.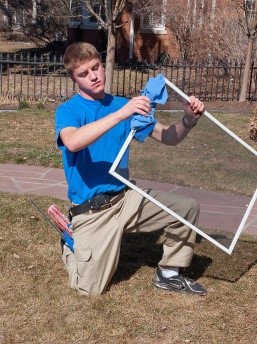 Screen Cleaning
We remove them from the fixed window, clean them by hand (not by hose) and re-install them after cleaning the window.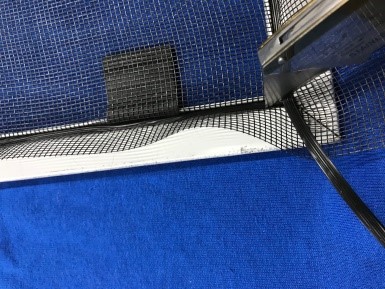 Screen Re-Meshing
We do all types of screen re-meshing and repair.  There are many varieties of screen mesh on the market today from which you can choose.  Some examples are pet screens, solar screens, no-see screens, allergy screens, aluminum screens, copper screens, stainless steel screens, etc. Just let us know what interests you and we will provide you with a quote.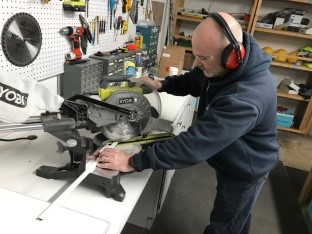 Window Screen Repair/Replacement
We can replace bent rails, tabs, corners, rails, plungers, middle rails etc.… on many types of screens.  With that being said, there are certain screens out there for which we are unable to find parts anymore.  Usually we have to replace those with newly built screens.  Sometime we can only use the manufacturer's parts, so time and availability can be delayed.  For other screens, you may be better off just ordering a new one from the manufacturer.  We are glad to help you with all these decisions and answer any further questions you may have.  We also build certain types of wood screens.  Please call or send us a picture so we can further discuss feasibility, pricing, and availability.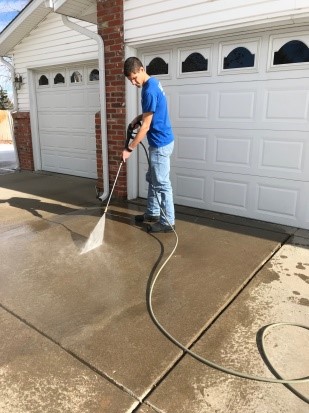 Pressure Washing
Blue Sky does a variety of light pressure washing. We can wash your home, patio, deck, driveway, garage floor, outdoor furniture and many other areas. If needed, we only use biodegradable safe for people, pets and plants soap. WE DO NOT DO PAINT PREPERATION PRESSURE WASHING. Please call for a free quote today.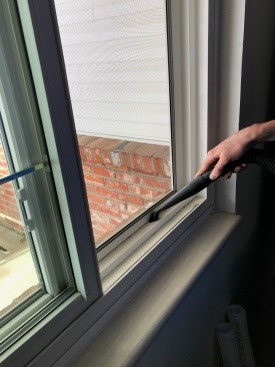 Window Tracks
Window tracks are either the tracks at the bottom of your window that help the window to slide back and forth or they can be defined as the crank-operated mechanism found on casement and awning windows.  We vacuum, brush, and wash each track so that it looks clean.  If you have crank-out (casement) windows, we clean the cranking mechanism and the sill under it using the same process.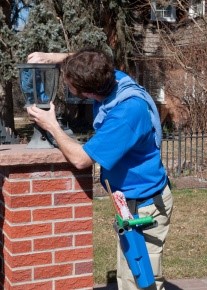 Outdoor Lighting
We can clean those bug/spider web ridden outdoor lights for you.  We vacuum them out, clean the glass and wipe off the lightbulbs.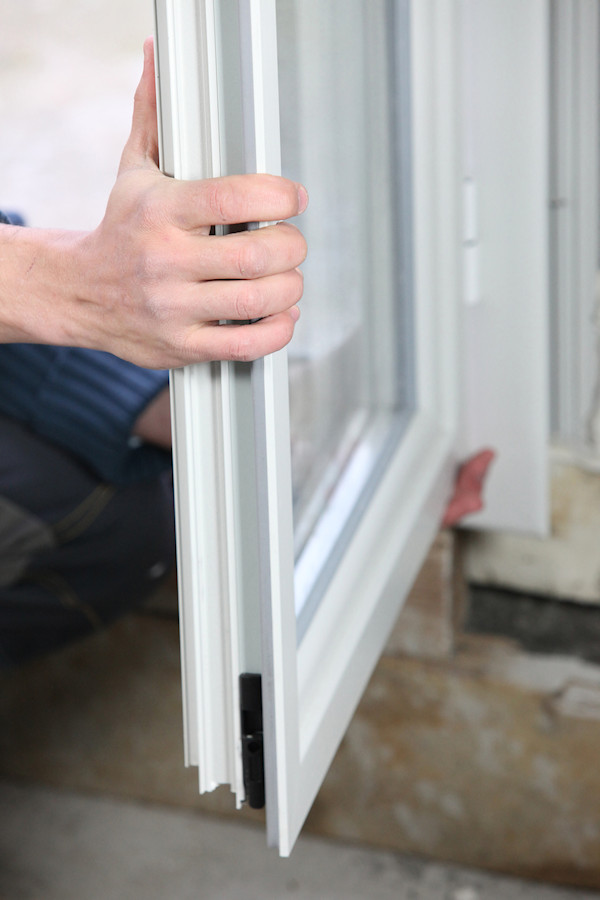 Storm Windows
Are additional windows are most commonly fitted to the outside of an ordinary fixed window to provide insulation against wind, cold, rain, etc.  There are a few companies that make removable panes from the inside, but either way we can usually clean them.  In most situations we can remove the storm window panes, clean your regular fixed windows, clean both inside and outside of the storm windows and re-install them.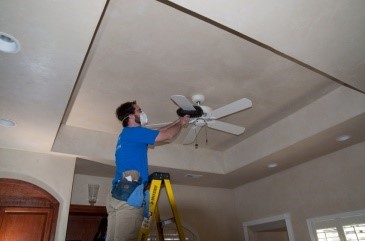 Ceiling Fans
Our crews know how to safely clean those dust trap ceiling fans without damaging them or knocking them out of balance.  We carefully clean chandeliers and those hard to reach sconces of all styles.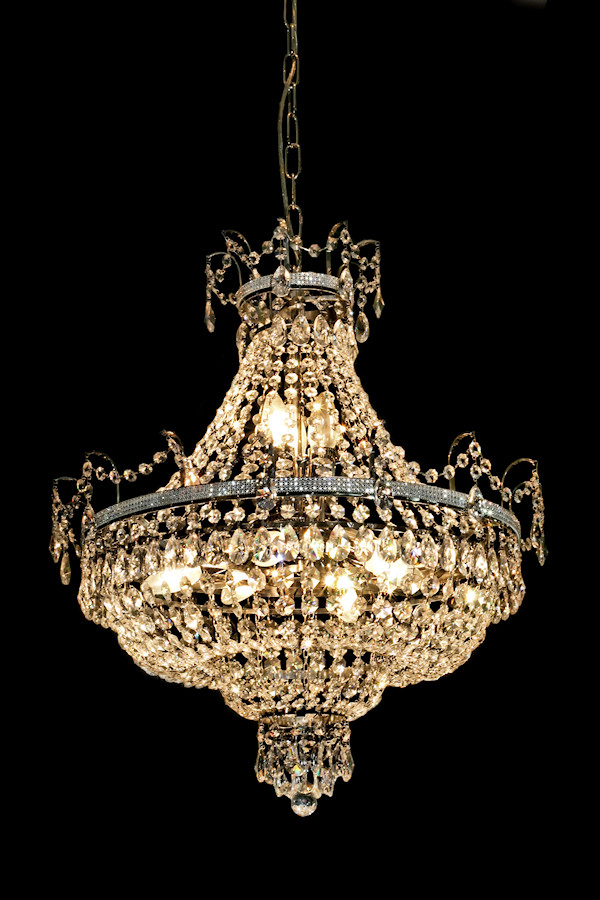 Chandeliers and Other Indoor Lighting
We can clean all types of indoor lighting.  We do not use sprays or chemicals to clean them.  We do everything by hand with our specialized soap and towels.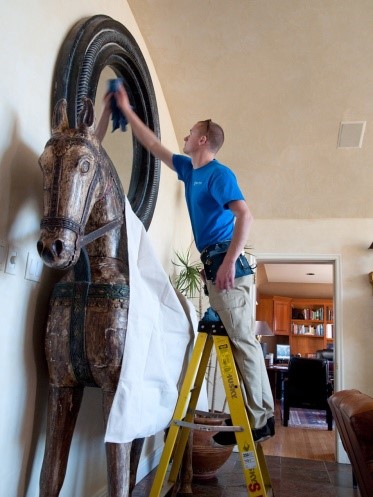 Interior Mirrors, Glass & French Doors
We can clean almost anything made of glass inside the home.  We have done showers, cabinet doors, table tops, shelves etc… Let us know what you need cleaned and we can figure things out for you.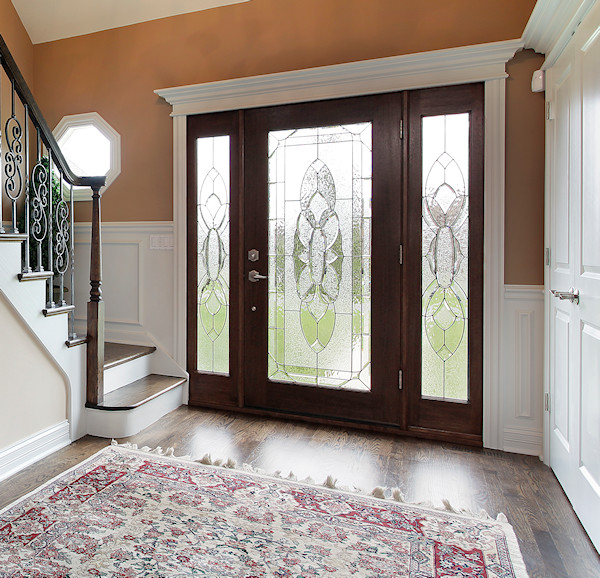 Stained or Leaded Glass
We meticulously clean all stained/leaded glass by hand with soap and de-ionized water.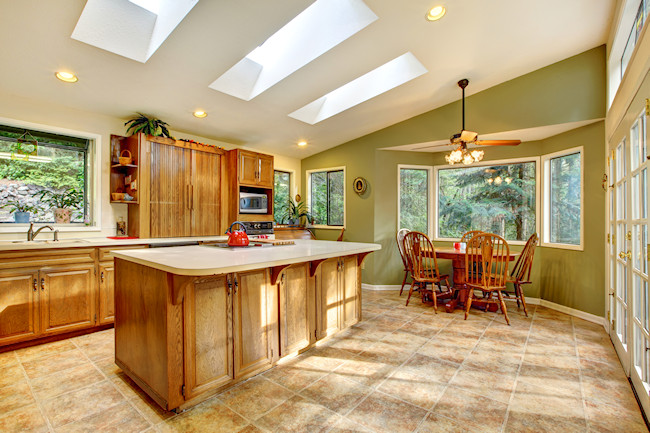 Skylights
We can clean both inside and outside of most skylights.  There are some safety limitations that have to do with roof pitch and roof type.  We will be able to let you know once we complete the bid for you.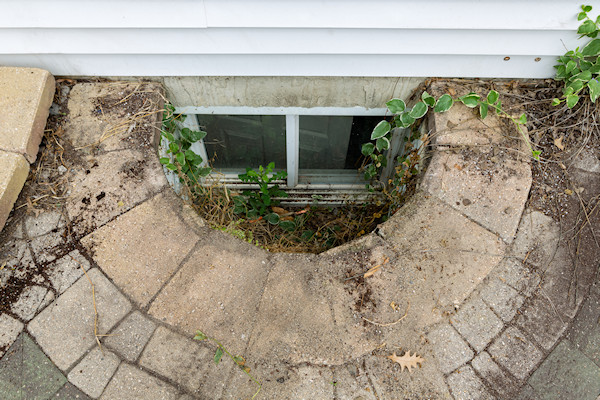 Window Wells
Let us get into those dark, spider infested window wells for you.  We bag up all the debris and remove it from your property.