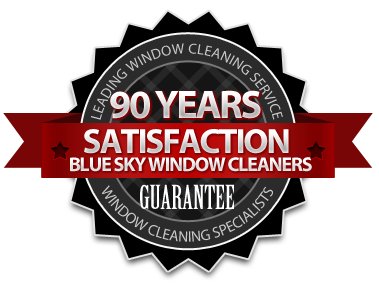 Guaranteed Customer Satisfaction
All of our work is fully guaranteed and we have 99 years of customers satisfaction to prove it.  Our reputation is tremendous.  In 2018 we had the highest 5-star ratings of all residential window cleaners in Denver.  We have proven track record that ensures that we do things right and stand behind our work.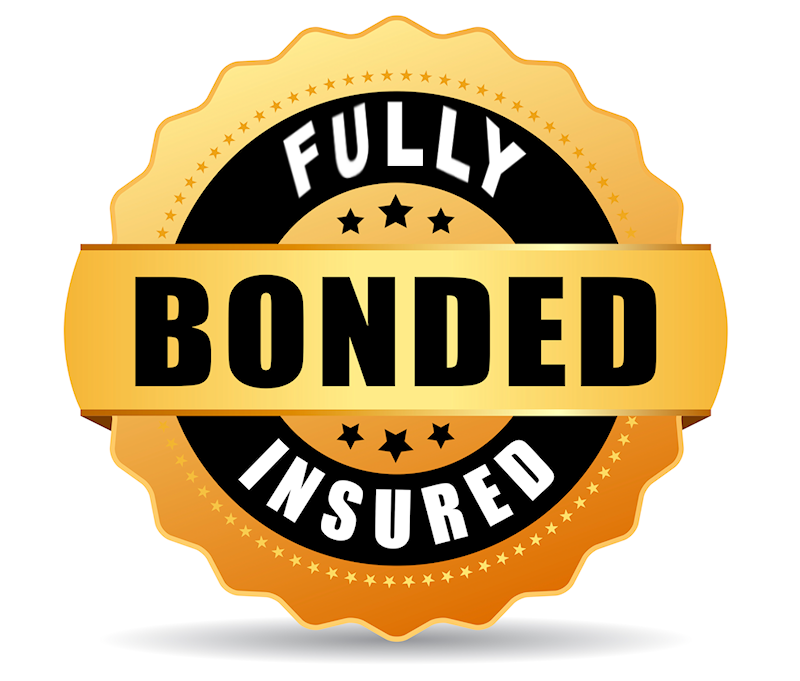 Fully Insured and Bonded
Blue Sky is fully insured and bonded to make certain that your property is legally protected from mishaps that may occur while we are working on your property.  We also provide Workers Compensation Insurance for our Employees.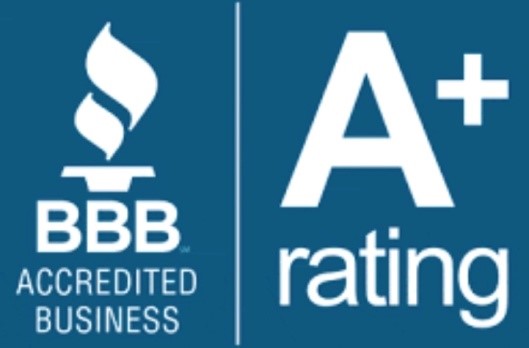 Better Business Bureau
Blue Sky has been a member of the BBB since 1995.  Blue Sky has received many Gold Star Awards through the BBB and has been a finalist for the Consumers Choice Award in the past.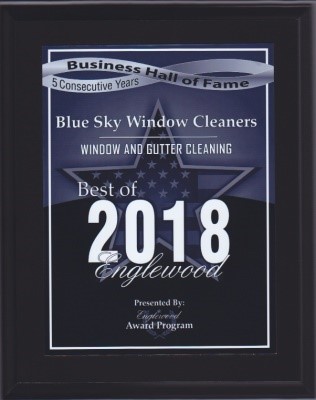 City of Englewood's Hall of Fame
In 2018, Blue Sky Window Cleaners was inducted into the City of Englewood's Hall of Fame for being voted the top window and gutters cleaning company for 5 years in a row.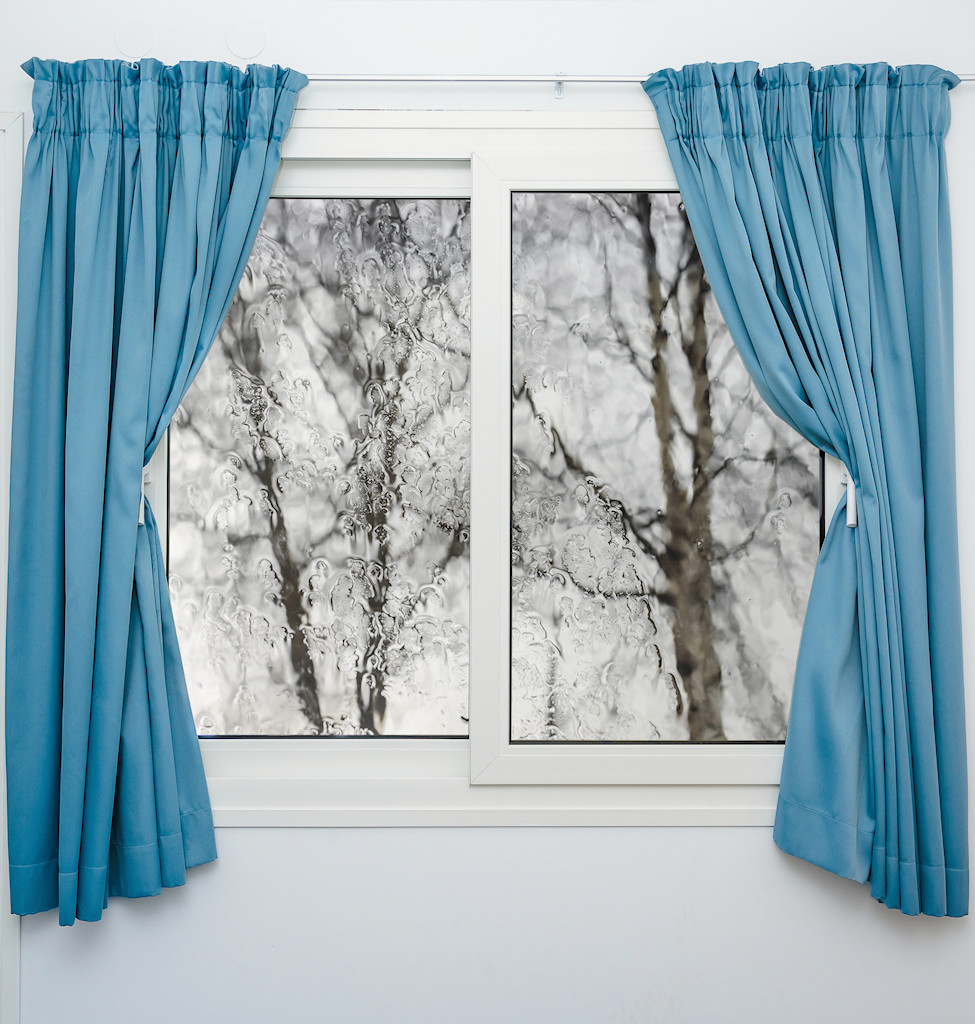 Rain/Snow Guarantee
If it rains or snows on your windows within 48 hours of your cleaning, we will set-up an appointment to come back out and touch up the affected windows free of charge.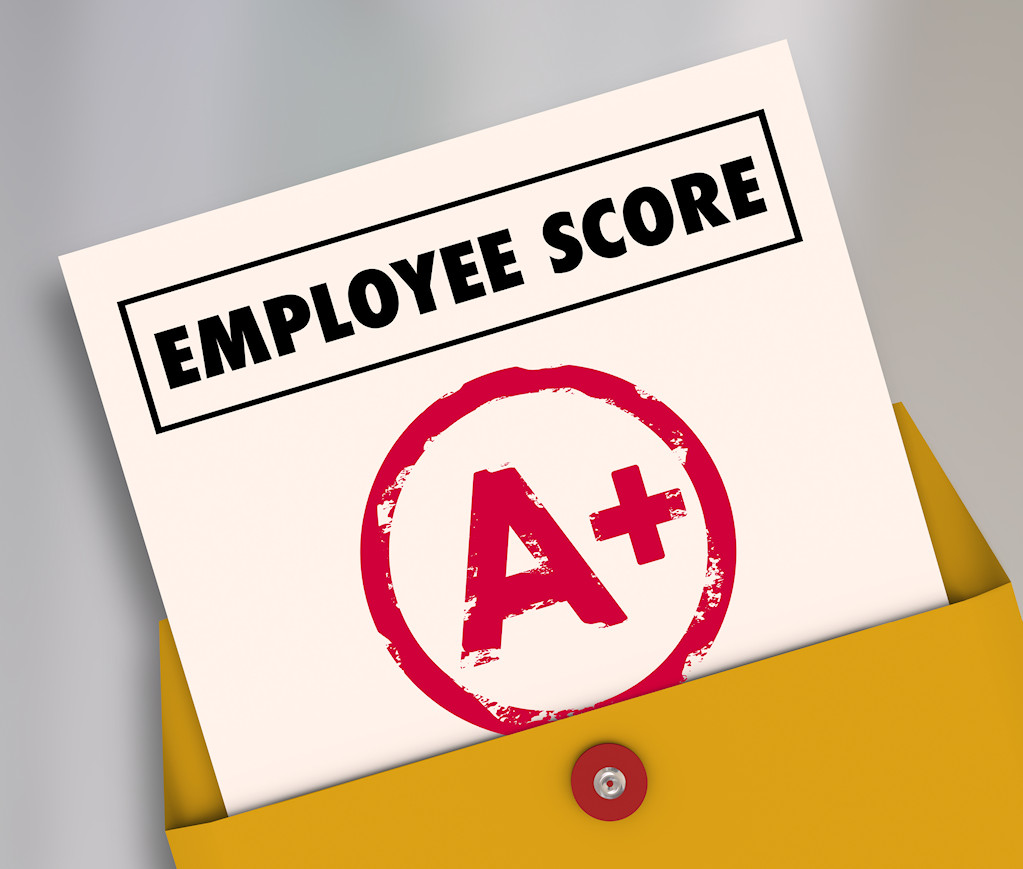 Our Employees
We hire amazing employees who have great character, are fully background checked, jail free, drug free, and stress-free to work with in your home.  We hire individuals that take great pride in doing an outstanding job for you.  They know how important it is to have great communication with you and will always take the time needed to respectfully answer any questions you have.
No Sub-Contractors
This is a big difference between us and many other service companies. Our employees work for us. They are covered under our insurance and bonding and we provide them with Workers Compensation. This ensures that you, the homeowner, are risk free regarding of all the issues that can happen when working with sub-contracted workers. It also gives our employees safety and security while working for us. If they are happy with their job, you get better service!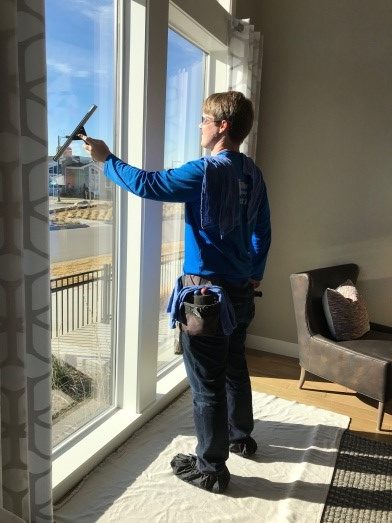 Professionally Trained & Certified
Our employees are extensively trained in cleaning techniques, safety practices and equipment use in your home.
We Protect your Home
Blue Sky uses ladder mitts and mats to protect your walls and floors from scratches, dents, or dings. We also use tarps and shoe covers while working in your home to avoid stains on your carpets. Blue Sky has a very high regard for your homes landscaping and will make every effort possible to keep your trees, flowers, gardens, plants, etc.…in the same condition they were before we started working.
Environmentally Conscious Company
Blue Sky only uses products that are safe to use around your family, pets, and home environment.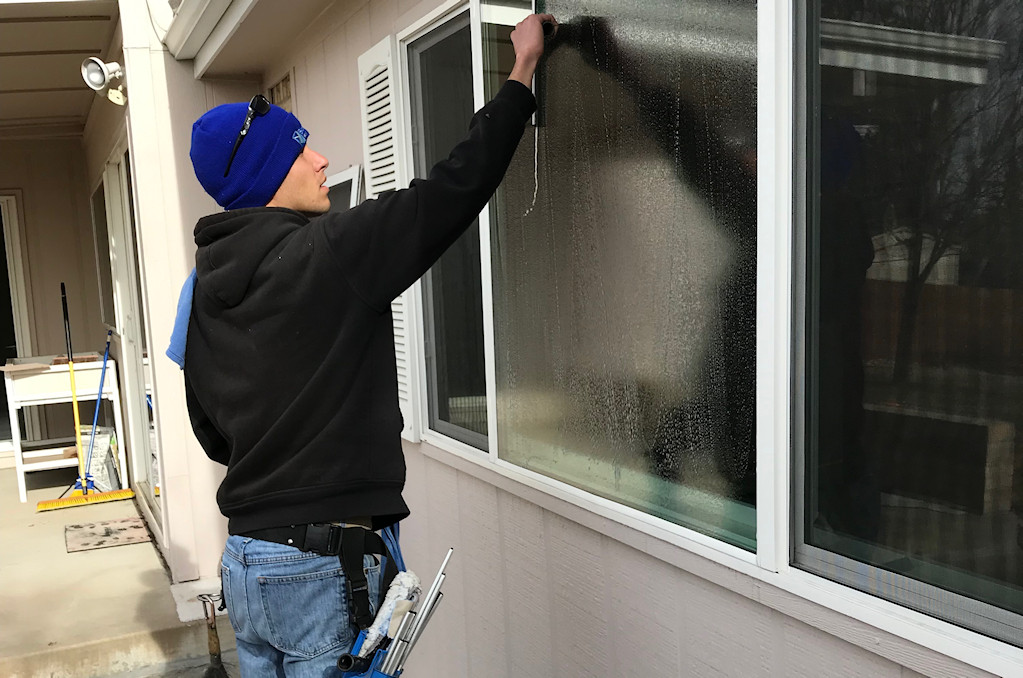 We clean both interior and exterior windows by hand using ladders, a variety of cleaning formulas, advanced squeegeeing techniques, and a few touch-up methods to get your windows sparkling clean. Once the window is cleaned, we will wipe off the window sill and remove any cobwebs from around the window frame.  In certain situations, it is best to clean some windows with a water fed pole system.  It is the modern method of cleaning windows and most window cleaning companies are using them now.  It combines purified water with a telescopic pole and brush.  Essentially, hose water goes through our highly advanced water filtration system.  The system pushes purified water through a telescoping pole to the windows.  The cleaner systematically agitates the pole and brush system across the glass surface.  Once the cleaning process is finished, the cleaner rinses the window and the water will dry spot free because of the purified water.  It is an amazing tool!